Seattle, Washington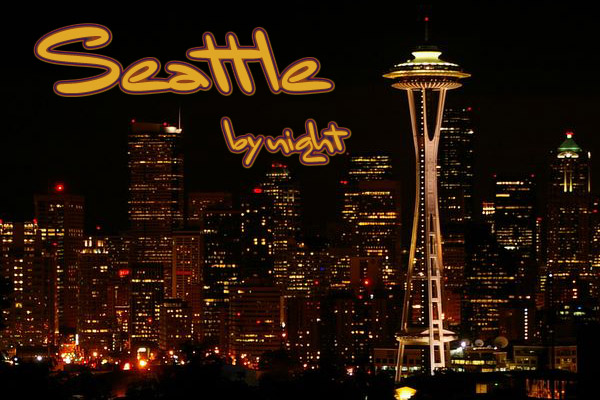 The Victoria Clipper took three hours from Victoria to Seattle. The sun set and the Olympic Mountains were lit up on the horizon. The crossing was supposed to be rough, but just seemed to be some gentle swaying to me. At Seattle Dave met me after I'd cleared customs and picked up my bag.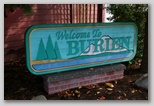 Dave lives in Burien, outside of Seattle and on the way to Tacoma where he works. His house overlooks the main shipping lane into Tacoma so he spends a lot of time watching the ships. The seascapes visible from his living room change dramatically as the weather comes in.
Since I had no transport to get out of Burien, I spent a couple of days just exploring the neighbourhood while Dave was at work. One of the neighbours takes Halloween quite seriously, converting their front yard into an entire row of spooky-themed shops.
One day I took a walk to Seahurst Park, passing quaint blue wood-clad mansions, and views across the water on the way. In the park I set up some still life shots with various bits of driftwood, leaves, and shells.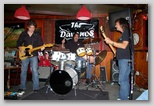 That evening we went out to see
The Davanos
. We saw these guys on the day I arrived in Seattle as well, playing a country rock set at
Little Red Hen
bar. This second occasion was a more rocky set at
The Rimrock Steak House
. They played a very rousing version of 'Black Magic Woman' to finish their second set. Dave has known the guitarist for a while from other bands he plays in, and the rest of the band were also quite experienced. The bass player had been playing guitar for Paul Rogers' band the night before (he was lead singer in classic rock band 'Free').
The next day was another rainy day in Burien. I watched the storms roll in and took pictures of the ever-changing sky, catching a lightning bolt in the process. Hailstones the size of peas hammered on the deck outside.
After the storm cleared the area the sun started to set and threw beams across the big sky. Pick your favourite from this selection:
On my last day in Burien I met this rather photogenic cat.
Later Dave and I went for some Mexican food and then headed to the airport. I was on my way to Boston, but I wasn't there long before heading up to New Hampshire, so you should probably read that section first.