Boston, Massachusets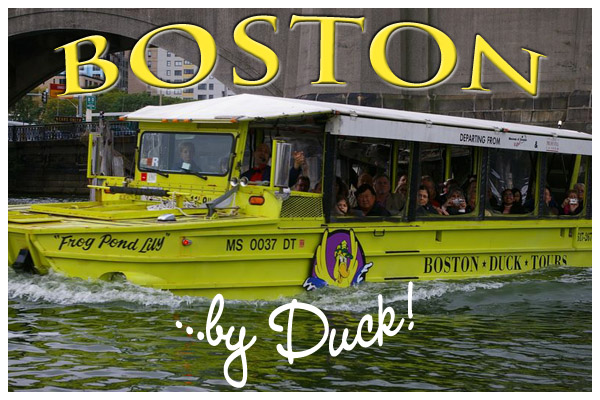 So after nearly three weeks away the weary traveller (that's me) has a couple of days in Boston. Armed with maps and guidebooks I trot round the place looking at sculptures, buildings, statues, boats, bridges and monuments.
The state building is topped by a gold-covered dome. In wartime this was covered in black to stop it shining out as a sign for enemy bombers.
A great way to see Boston is from a Boston Duck Tour vehicle. These are genuine World War 2 amphibious landing craft, bought up from army surplus and converted for tourism. Unlike the Hippo tour in Toronto which was a custom tourist bus, these are the real deal. Our conDUCKtor (that's what they call them) Biff talked his way round the town and along the river.
So that was pretty much it. After a day and a bit in Boston it was time to head home. Rebecca saw me half-way to the airport and the trip home was uneventful. Four flights, two boats, two amphibious vehicles, assorted cars, taxis, trams, trains, buses, trolleybuses and coaches. Thanks to my friends for looking after me: Patrick, Tanu and India in Toronto; Dave in Seattle; Rebecca in Boston. Thanks to the Maths and Stats Department for paying the conference expenses. And thanks to you for reading all this.